Hyun Cheon Cheon , Ji Su Su and Jin Gon Gon
Design and Implementation of the Document HTML System for Preserving Content Integrity
Abstract: An electronic document based on PDF has been widely used in customer communication between an enterprise and a customer to deliver personalized content. However, electronic documents based on PDF in the form of paper layouts are not suitable for mobile environments because of low readability and lack of interactive interaction. Even though HTML is an essential language in a mobile environment, electronic document based on PDF is still used as it has a content integrity verification feature with a digital signature. It means that a user is sacrificing user experience in a mobile environment for content integrity and using paper-layout electronic documents. In this research, we design the Document HTML specification by setting the Document HTML conformance, adding the extended meta tags, and signing the message digest with a digital signature based on public key infrastructure (PKI). Furthermore, we implemented the Document HTML system, which has REST API services to generate and verify the Document HTML, and did experimental verification of the theory. As a result, we have confirmed that the Document HTML has both content integrity and user experience on mobile. Furthermore, the Document HTML is expected to be an alternative document format to deliver personalized content from an enterprise to a customer in a mobile environment instead of the paper layout electronic document such as PDF.
Keywords: Content Integrity , Customer Communication , Digital Signature , Document HTML , HTML
Biography
Hyun Cheon Hwang
https://orcid.org/0000-0003-3841-5570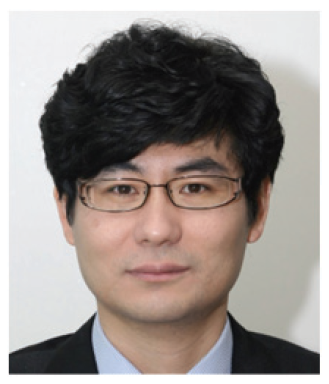 He received B.S. degree in Computer Science from Dongguk University in 2001 and received M.S. degree in Computer Science from Korea Open National University in 2016, respectively. Ph.D. degree in Industrial and Information system from Seoul National University of Science and Technology in 2022, and he is currently the Principal Solution Architect in Quadient. His research interests are in Omni-channel communication, Digital archiving, and Blockchain.
Biography
Ji Su Park
https://orcid.org/0000-0001-9003-1131
He received his B.S. and M.S. degrees in Computer Science from Korea National Open University, Korea, in 2003 and 2005, respectively and Ph.D. degrees in Computer Science Education from Korea University, 2013. He is currently a Professor in Dept. of Computer Science and Engineering from Jeonju University in Korea. His research interests are in mobile grid computing, mobile cloud computing, cloud computing, distributed system, computer education, and IoT. He is employed as editor-in-chief of KIPS Transactions on Software and Data Engineering by KIPS and managing editor & associate editor of Human-centric Computing and Information Sciences (HCIS) by Springer, and The Journal of Information Processing Systems (JIPS). He has received "best paper" awards from the CSA2018, BIC2021, CSA2021 conferences and "out-standing service" awards from CUTE2019 and BIC2020. He has also served as the chair, program committee chair or organizing committee chair at several international conferences including World IT Congress, MUE, FutureTech, CSA, CUTE, BIC.
Biography
Jin Gon Shon
https://orcid.org/0000-0002-0540-4640
He received the B.Sc. degree in mathematics and the M.S. and Ph.D. degrees in computer science from Korea University, Seoul, Korea. Since 1991, he has been with the Department of Computer Science, Korea National Open University (KNOU). He had been a Visiting Professor for one year from August 1997 at State University of New York (SUNY) at Stony Brook, USA. After serving the Head of Information & Computer Center and the Head of e-Learning Center, Professor Shon had established the Department of e-Learning, the first master program of e-Learning in Korea, and served as the Chair of the Department until 2010. For 2 years after that, he had been working for KNOU as Director of the Digital Media Center, where all of KNOU e-learning contents and TV programs are produced. His research interests are in computer networks, distributed computing, and ITLET (Information Technology for Learning, Education, and Training) as a member of Korean Delegation to ISO/IEC JTC1/SC36 since 2000. He has made presentations in many conferences, and he won the Best Paper Award (Gold Medal) in the 24th AAOU Annual Conference in 2010. He has also published over 30 scholarly articles in the noted journals and written several books on computer science and e-learning.
References